Ideas for the Model Railroad
My first train was the Union Pacific. Received December 1947 (my first Christmas).
Now in display case.

Concept layout on Living Room floor - Feb 1999.
Carnival side: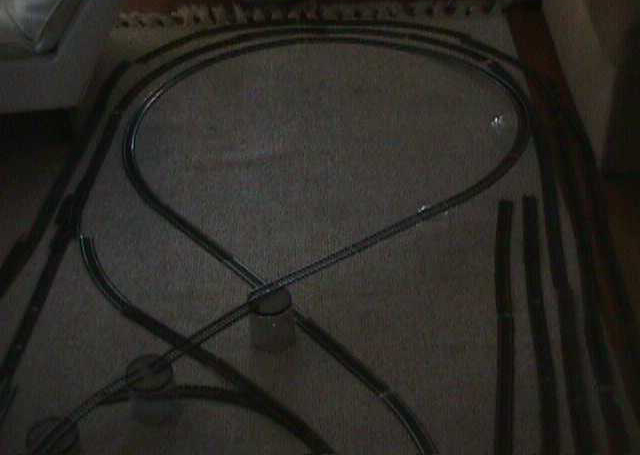 Yard: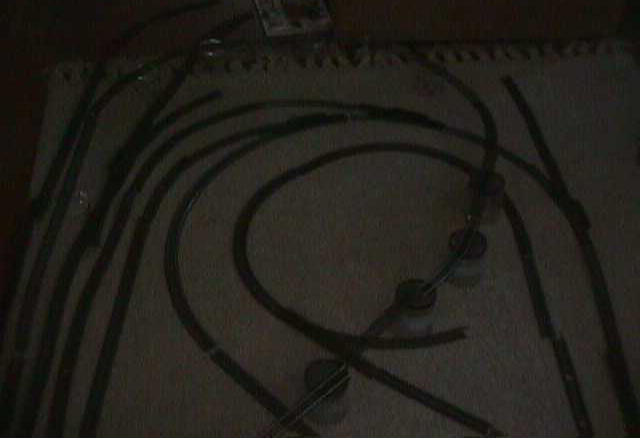 Center Elevated section: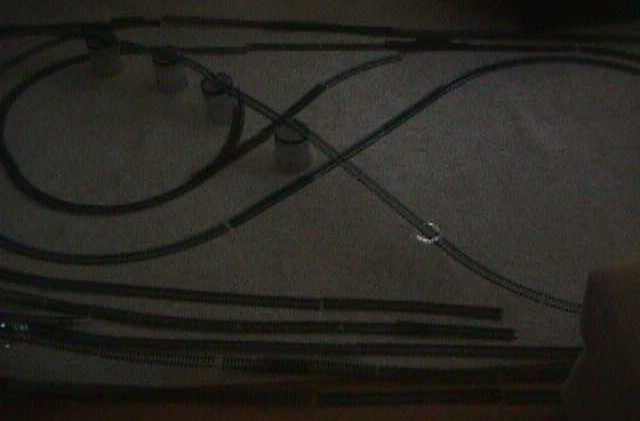 Layout in Sun Room to determine platform size - October 2010.
Carnival side: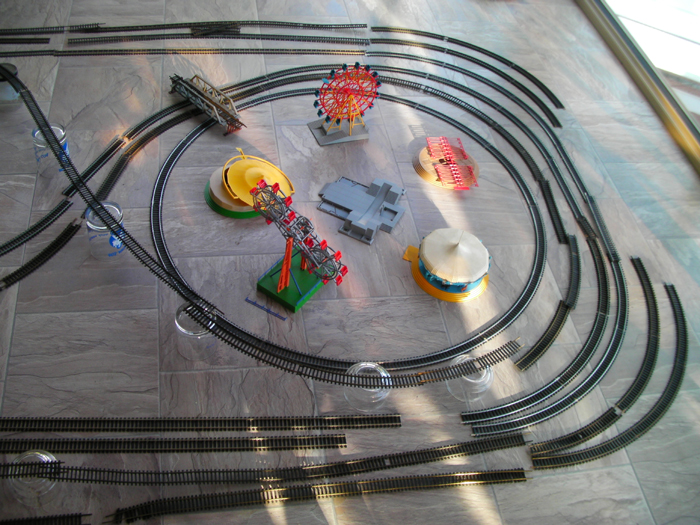 Castle and Yard: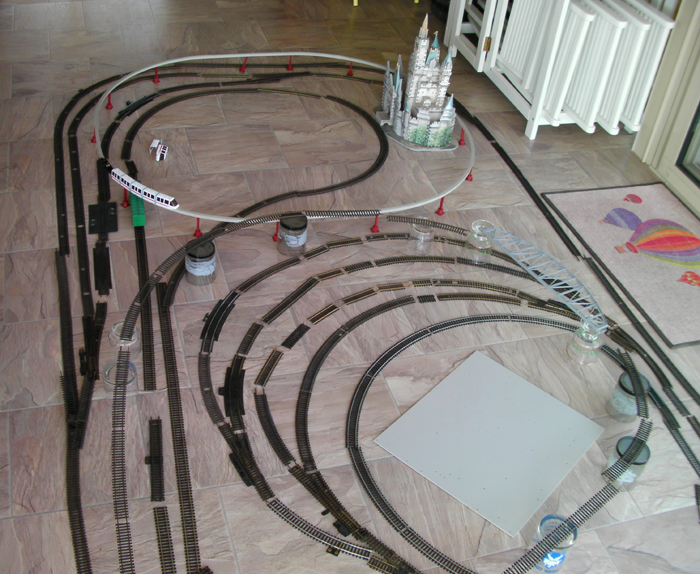 Rough layout on actual base - July 2013.