Cycling the Erie Canal 2015
SUMMARY, MILEAGE STATS, TENT CITIES, and FOOD are located on the Erie Canal page.
LOCKS, WATERFALLS, SIDE TRIPS, LIZ Photos, and GEORGE / BIKE Photos are located on separate web pages.
George was usually behind the camera, but I located these.
Click on each thumbnail to reveal the location.
(Some are obvious, some are hard to find.)
George

His Bike

Saturday, July 11
Saturday, July 11
Monday, July 13
Sunday, July 12
Tuesday, July 14
Tuesday, July 14
Wednesday, July 15
Wednesday, July 15
Friday, July 17
Friday, July 17
Saturday, July 18
Saturday, July 18
Sunday, July 19
New Bike for 2015
Giant AnyRoad 2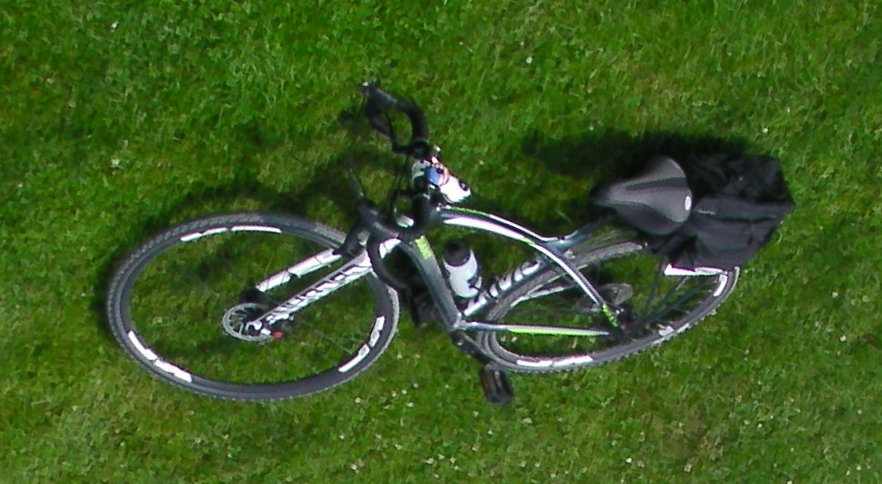 27-Speed Hybrid with Disc Brakes front and back.
Photos taken by George, Liz, and Jim
Drone view from Call of the Loon Productions